Now that most repro parts are made in Taiwan or China and are of poor quality, we had to come up with a suitable replacement for carb linkage. Like all of our products we strive to give you the best for the least amount of money. Here you have a ball joint which mates up to your existing rods (10/32″) and comes with a stainless nut and lock washer to secure the "ball" to your existing bracket.
---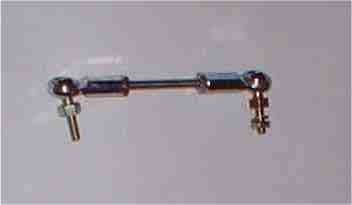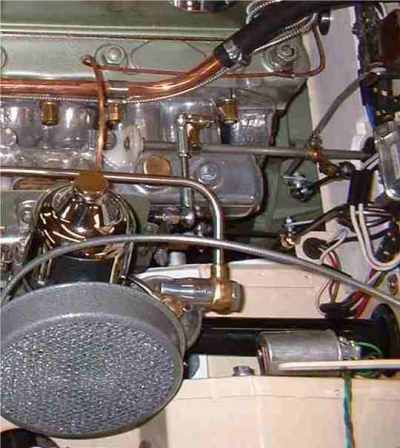 When installed, your linkage should like like the above photo. The rod can be purchased separately at some hardware stores or you can use your old rods if you thread them down further. We also stock stainless steel threaded rod and we will help you with the whole set-up if you wish.
Price: $11.00 each
Don't forget - up to 15% discount on Moss parts.