All six cylinder 4 place Healeys need a spacer behind the battery. This piece keeps the battery from rubbing against the trunk lining material & keeps the battery posts safely away from the shroud.
Battery spacer is made of indestructible 1 inch square ABS black plastic. Comes with hardware. We make it in house.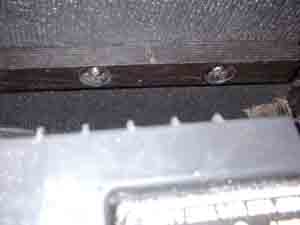 Price: $18.50

Don't forget - up to 15% discount on Moss parts.